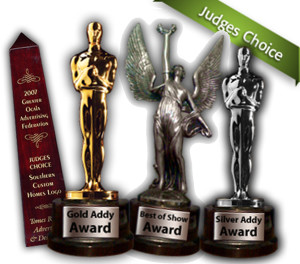 We hate to brag. Really, we do. But we must mention that over the years, we have accumulated quite a few awards – actually hundreds – for our designs, copy writing and marketing ideas. It's great to be loved for creative excellence!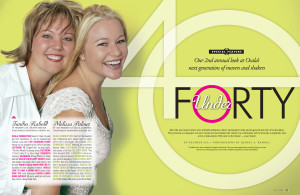 Not only that, we've received many nods for other accomplishments as well. Tandra was recognized as being FABULOUS UNDER 40 in Marion County as a mover and a shaker in the community through hard work, solid work ethics and her philanthropy efforts.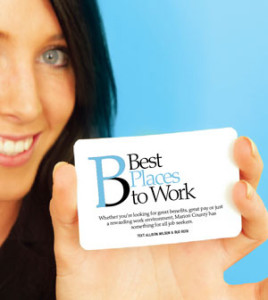 We were also considered one of the TOP 10 BEST PLACES TO WORK in Ocala.Why? Because we are fun. That, and of course because we treat our creative staff well and genuinely care for one another.
And then there was that SMALL BUSINESS PERSON OF THE YEAR award given to Tandra in 2006 by the Marion County Chamber of Commerce. That was cool. For real!